ARTIS HOTEL – CELEBRATE 1 YEAR OF BUILDING
Established and officially put into operation
Every Christmas season comes, it's time Artis Hotel DaLat Looking back on my 1 year journey. This is the first birthday of Artis turning 1 year old to launch customers at Da Lat.
Realizing the potential as well as the growth development of Da Lat tourism industry. Artis Hotel was born with the orientation to be a luxurious and classy resort for tourists who love this romantic city.
Officially opened on December 19, 2021, right from the early days of establishment, Artis Hotel wanted to bring great experiences with policies to attract customers as well as constantly improve service quality.
And with that goal, we have successfully built the image and brand of Artis to develop activities up to the present time.

Reviewing the operation journey in 2022
During the past 1 year, Artis was fortunate to receive many comments from customers in a constructive spirit, contributing to helping Artis increasingly improve and upgrade the quality of its services.
With the goal of sustainable development, customers are the top priority, Artis always arrange accompanying services, regularly change appearance on important occasions, arrange check-in areas, add a New services such as decoration of the commemorative room, afternoon tea ..., maximum support for the customer's experience right in their own resort space.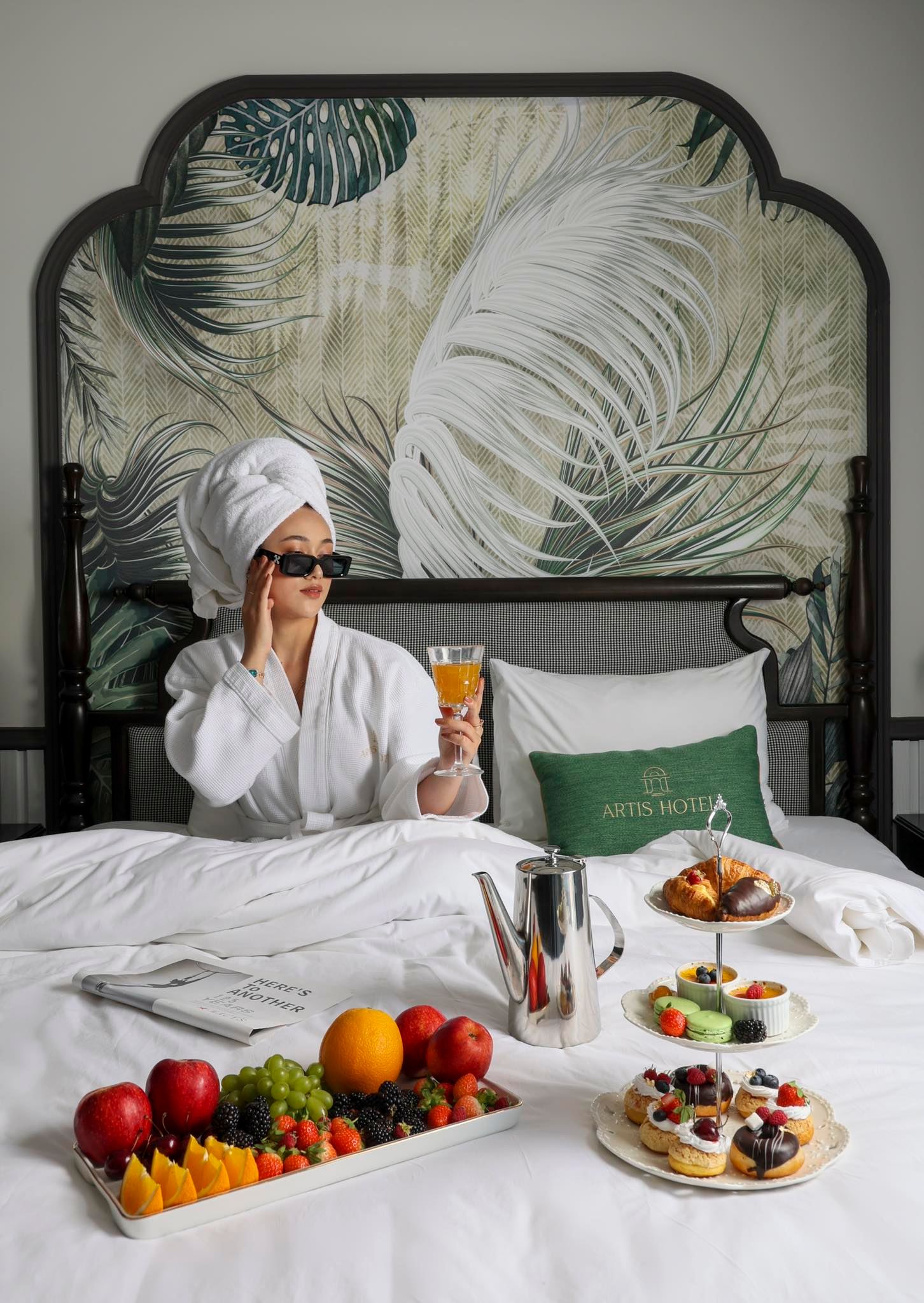 Feedback from customers when coming to Artis
Although it has only been established for 1 year, on social media platforms like Facebook, Instagram belong to Artis Hotel Dalat has received great attention and interaction from customers. Artis is fortunate to receive a lot of positive feedback, constructive comments are the motivation for us to develop and improve in the future.
Currently, Artis is also present in all online booking services such as Agoda, Booking.com, Mytour, ... and has received enthusiastic support as well as high appreciation from customers. Typically on the AGODA platform, Artis received 227 comments and achieved an average score of 9.4 points. Besides, on the Google platform, it also received a rating of 4.7/5 with 66 comments.
Artis not only satisfies domestic customers but also earns the trust of foreign customers. In 2022, Artis welcomed nearly 1000 foreign visitors.
This number proves that Artis not only satisfies domestic customers but also receives the trust and acceptance from foreign customers.
Vision and development orientation
With the goal of conquering customers "Come to come back!" Artis Hotel will strive harder to become an ideal and reliable place to stay in Da Lat.
Along with the goal of expanding the system of Artis not only in Da Lat but also in other tourist destinations in Vietnam to bring great values to a large number of customers.
Thank you
Artis Hotel would like to express our sincerest thanks to the customers who have supported and trusted Artis during the past journey, creating a spiritual motivation to help us grow and be stronger in the future.
Thank you.